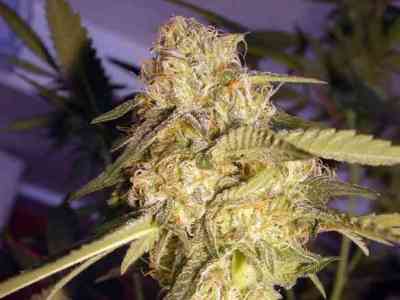 Diskreter Versand
Sendung am folgenden Werktag
Qualitätssicherheit
ReCon
Feminisierte Hanfsamen | Indica | THC 15-20% | Ertrag XXL
5/5 (7)
Produktdetails
Blüte
8-10 Wochen
Höhe
> 110 cm
Indica/Sativa
mehr indica
Samentyp
Ertrag
XXL
Klima
THC-Level
15 - 20 %
Genetik
LA Confidential x Cannadential
Cupwinner
Artikel derzeit ausverkauft. Informieren Sie mich bitte, wenn das Produkt wieder verfügbar ist:
ReCon | DNA Genetics
Das Sortenportrait ist leider nur in Englisch verfügbar.
The ReCon is a perfect blend of two parts LA and one part Cannalope. She is extremely frosty and her nugs are tastiest if they're harvested between 8 and 9 weeks of flowering. This is a heavy yielding strain as her buds grow almost to the dirt! There is very low leaf to bud ratio making her easy to trim. The Cannadential father was chosen for it's indica traits and at times, the ReCon seems stronger than even the LA Confidential. There is plenty of magic in this cross for sure!!
---
Kunden, die dieses Produkt gekauft haben, haben auch folgende Produkte gekauft:
Kunden, die dieses Produkt gekauft haben, haben auch folgende Produkte gekauft: