BackSpring time is outdoor time
13.03.2023

March 1 marks the meteorological start of spring in the northern hemisphere. While people in countries like Germany, Austria, Switzerland or the northern United States are still freezing their asses off at this time, people in countries further south like Spain, Italy or Greece are already enjoying the sun and temperatures around 20 degrees Celsius. Whether it's 20 or two degrees, springtime means getting ready for the outdoor grow season. And even if in some places it is still too early to plant your plants or even germinate seeds, you should start preparing yourself and get everything you need for a successful outdoor grow.
Indispensable: seeds and jiffys
Without seeds there are no plants, so you should think about what kind of seeds you need. In any case, to germinate the seeds properly, you should get yourself
Jiffy 7 peat swell pots
. They contain all the essential nutrients for the first days of the seedling and are also sterilized, so they do not carry harmful germs that could attack the seed or seedling. They are easy to use, making them suitable for beginners and professionals alike.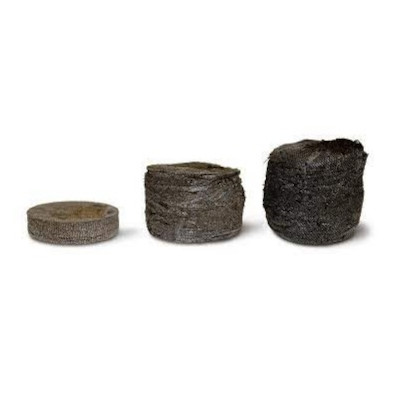 Large selection - which variety is well suited for outdoor cultivation?
The question of which variety and which type of seed you want to grow depends on various factors, such as the specific location, the region and your personal preference, to name just a few. In regions with long summers, you can grow virtually any strain outdoors. No matter what strain, it will be finished flowering by late fall at the latest. However, this is of little use to outdoor growers in northern regions such as Central or Northern Europe, who need to be able to harvest by the end of September at the latest, before it gets too wet and too cold and the plant may still have immature and underdeveloped buds that are neither resinous nor particularly tasty or potent. Fortunately, there are plenty of outdoor strains that are suitable for any climate.
Autoflowering strains work anytime, anywhere
Autoflowering, autoflowering or "auto strains" just work anywhere. Whether in northern Germany, southernmost Spain, Scandinavia or the equator. The reason is the reduced life cycle of these varieties. Once germinated, they follow their internal clock and, depending on the variety, are ready for harvesting no later than three months after germination. For outdoor cultivation, this has the unbeatable advantage that these strains also thrive in short summers as well as in long summers, you just have to wait for the right time of sowing. Normally in the northern hemisphere this is in May to June, then the plants have enough time to develop well and are already ready for harvest at the end of July or mid-August. The small disadvantage of autoflowering varieties grown outdoors is that they have a lower yield than light-dependent varieties. They also remain much smaller than their sisters, which again does not have to be a disadvantage. There are a variety of auto strains, there is practically something for everyone. No matter if Indica, Sativa, much or little THC, high yield, low yield, expensive or cheap. You will find 500 autoflowering strains on our site from many different breeders like
Sweet Seeds
,
Sensi Seeds
or
High Speed Buds
. If you feel overwhelmed we recommend our own
Auto Strains
which are very good and cheap, especially our
Auto Do Si Dos
or
Auto Gorilla Glue
have proven themselves, but also classics like
Auto White Widow
and
Auto Afghan Skunk
are really good and reliable strains.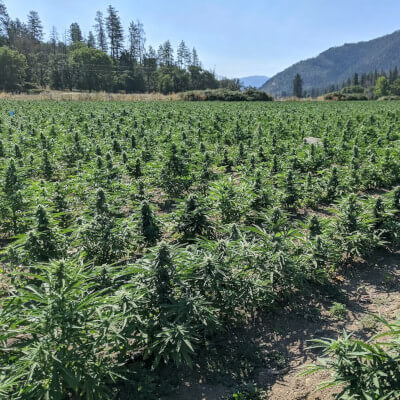 Especially fast flowering strains, Fast Flowering, Fast Version or Early Harvest
A relatively recent development in cannabis seed breeding are extra fast flowering strains. They are often labeled "Fast Flowering", "Fast Version" or "Early Harvest" and differ from other strains by their reduced flowering time. However, they are not auto-flowering varieties, but are light-dependent and require a reduction in light hours to begin flowering. They are bred either by deliberate selection of plants of a particular variety that stand out by a short flowering, or recessive autoflowering genes are crossed into the plants, which ensure that they have a stronger flowering impulse and are flowered earlier. For outdoor grows, this means that these strains finish flowering by mid to late September at the latest, making them perfect for getting good outdoor harvests in countries like Germany or even further north. The development of "fast flowering" strains has greatly expanded the spectrum of strains that can be grown outdoors in cooler regions. One of the most popular strains last year was
Tropicanna Position F1 Fast Version
from
Sweet Seeds
. But also other manufacturers have now some particularly fast varieties in the offer.
World of Seeds
with
Amnesia Early Harvest
or
Fast Buds
with
Purple Lemonade Fast Flowering
, to name just two. Fast strains hardly differ from "normal" strains, except that they flower faster and have a stronger flowering impulse. In addition, they usually don't grow quite as tall, reaching around 2 meters at most outdoors. They therefore yield a bit less than their not-so-fast-flowering sisters. However, this won't matter much when growing outdoors.
Outdoor classics
Besides the autoflowering and fast flowering varieties, there are a lot of outdoor classics. These are strains that partly date back to the early 1990s and have been grown millions of times. These strains were developed almost exclusively in the Netherlands, at a time when it was still legal to grow cannabis for seed production there. However, these are not relics from the gray past, but truly proven strains that have been bred to be reliably grown outdoors in cooler climates like the Netherlands, Germany and Denmark. They come from seed banks like
Dutch Passion
,
Sensi Seeds
,
Serious Seeds
or
KC Brains
. True bedrock of the cannabis scene, but their genetics reliably deliver good yields and quality to this day. Among these classics are strains like
Hollands Hope
, a wonderful Indica variety that delivers compact resinous flowers at the end of September. Or
KC 33
, behind whose cryptic name lies a 100% outdoor hybrid yield bomb. Or
Early Skunk
, a particularly fast flowering
Skunk#1
variety. Or
Biddy Early
, a very early flowering, sativa dominant variety with a balanced high suitable for everyday use. Other varieties of this type are
Easy Sativa
or
Durban
, both fast flowering sativas,
Early Top Skunk
, a cheap Early Skunk variant,
Afghan Kush
, a 100% indica, as well as
Maroc
, an indica from the Moroccan Rif mountains or
Purple#1
, an Afghani cross. All these varieties can be harvested by the end of September at the latest, have been in demand for years and reliably deliver very good results. Both in terms of quality and quantity, these outdoor classics are an excellent choice and thrive splendidly practically anytime and anywhere.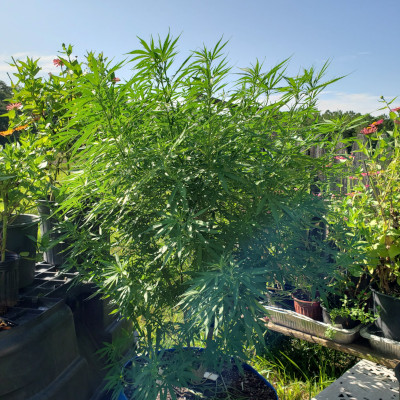 Growing, but where?
In addition to the flowering period of the plants, which must match the region where you want to grow, the specific location is of course enormously important. If you have a large, sunny garden that is out of sight and no one bothers with your cultivation, you have free choice. Any type of seed and variety will work for you. It is similar with a guerrilla grow in the wild. It is different if you want to grow on your terrace or balcony. Here, more discretion may be required. In principle, you can also grow all varieties here. However, you should take into account that outdoor classics grow larger and more sprawling than fast varieties or autoflowering varieties. This means that you have to prune and care for them so that they do not grow too large. It's a similar story with fast varieties. For discrete growing, autoflowering strains are best because they don't grow as tall due to their limited lifespan, which is preferable in a "limited" setting. Whatever you decide, all the presented seeds will perform flawlessly outdoors and will give you a lot of fun and pleasure in every way.
Plant a seed - get your Weed!